Tell us your birthday
Get a 50% off coupon email every birthday month!
Thanks for signing up to our Birthday Club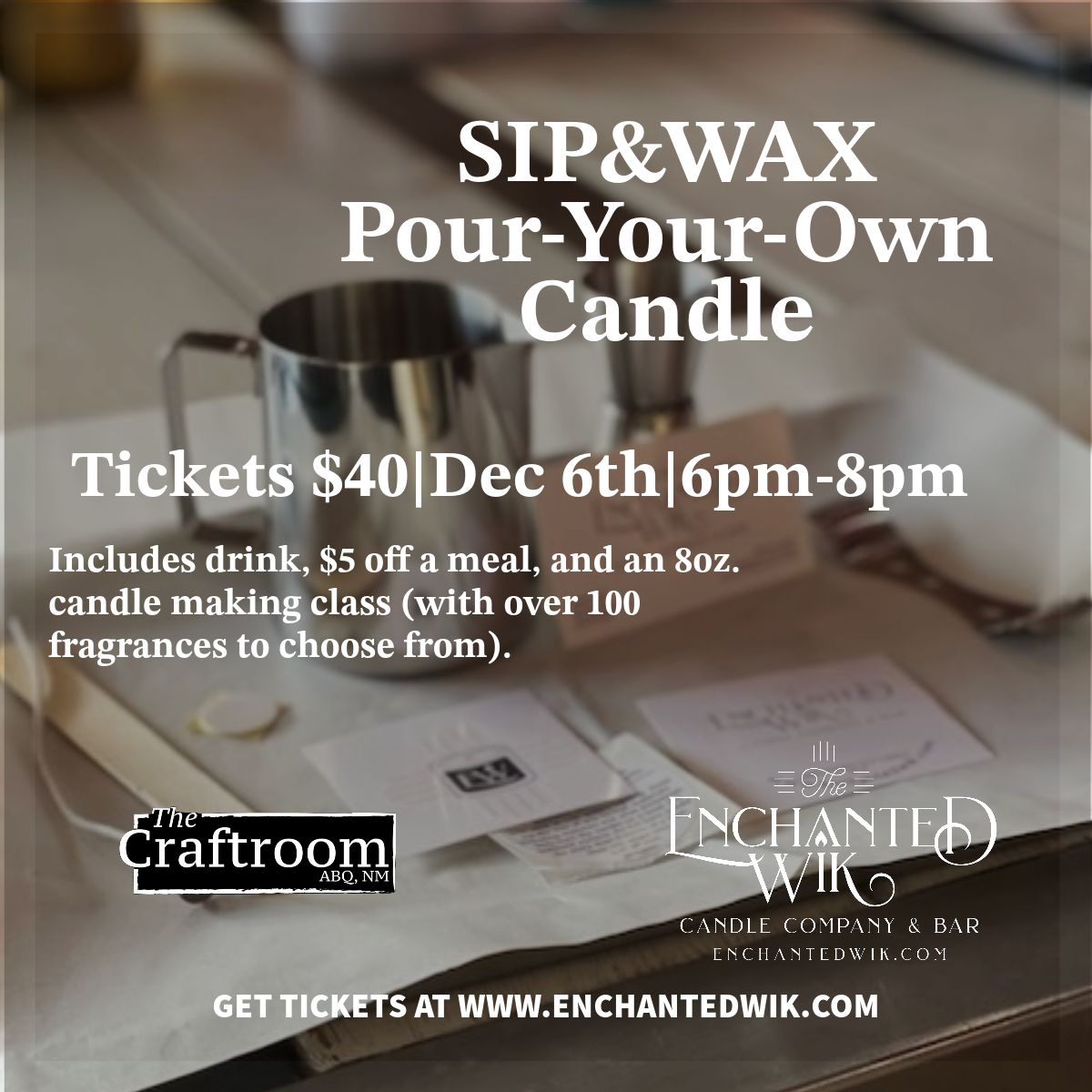 The Craftroom - Wednesday, December 6th from 6pm-8pm
Make it a fun night with friends and family at The Craftroom, home of the Sandia cider! LIMITED FALL AND CHRISTMAS TINS AVAILABLE WHILE SUPPLIES LAST.
View full details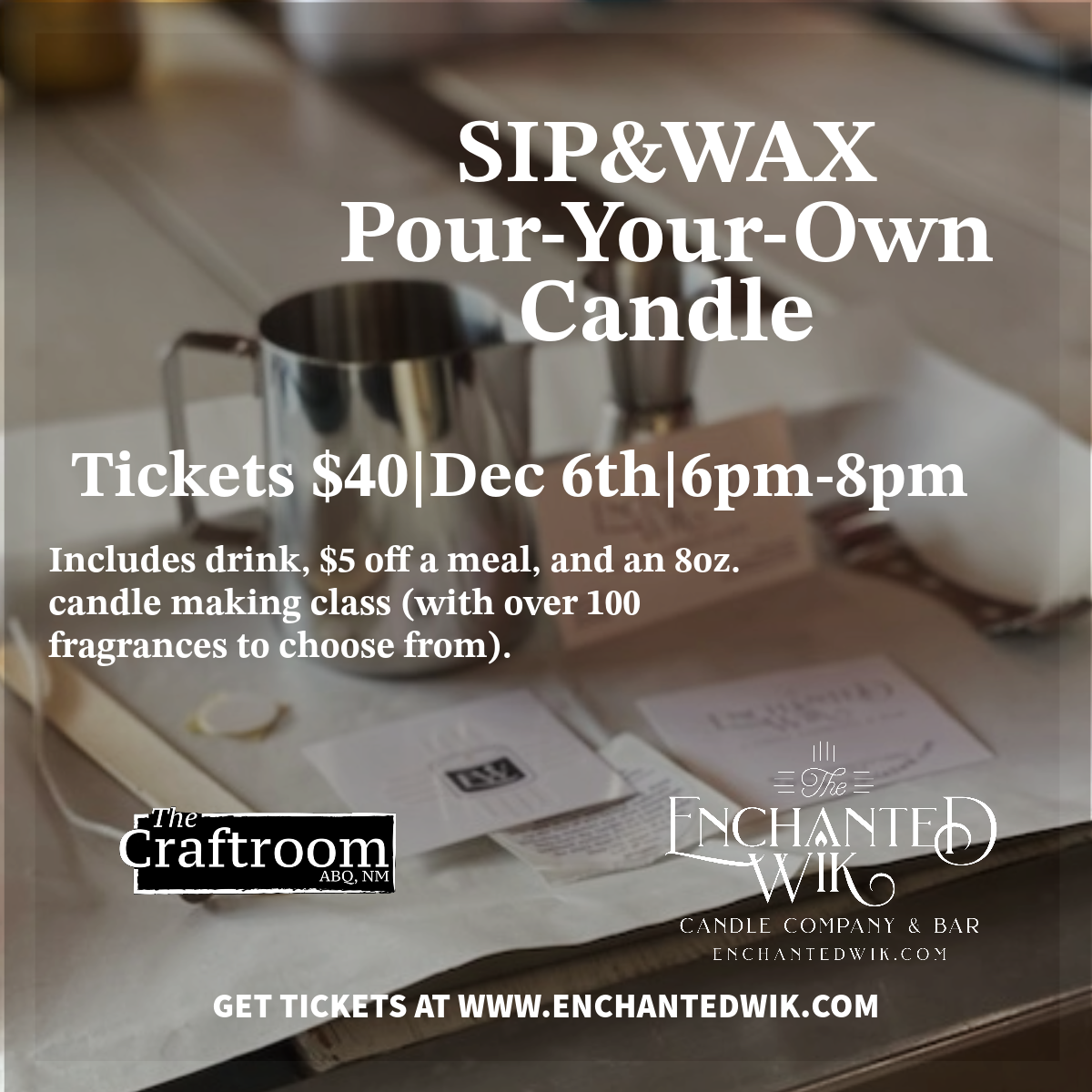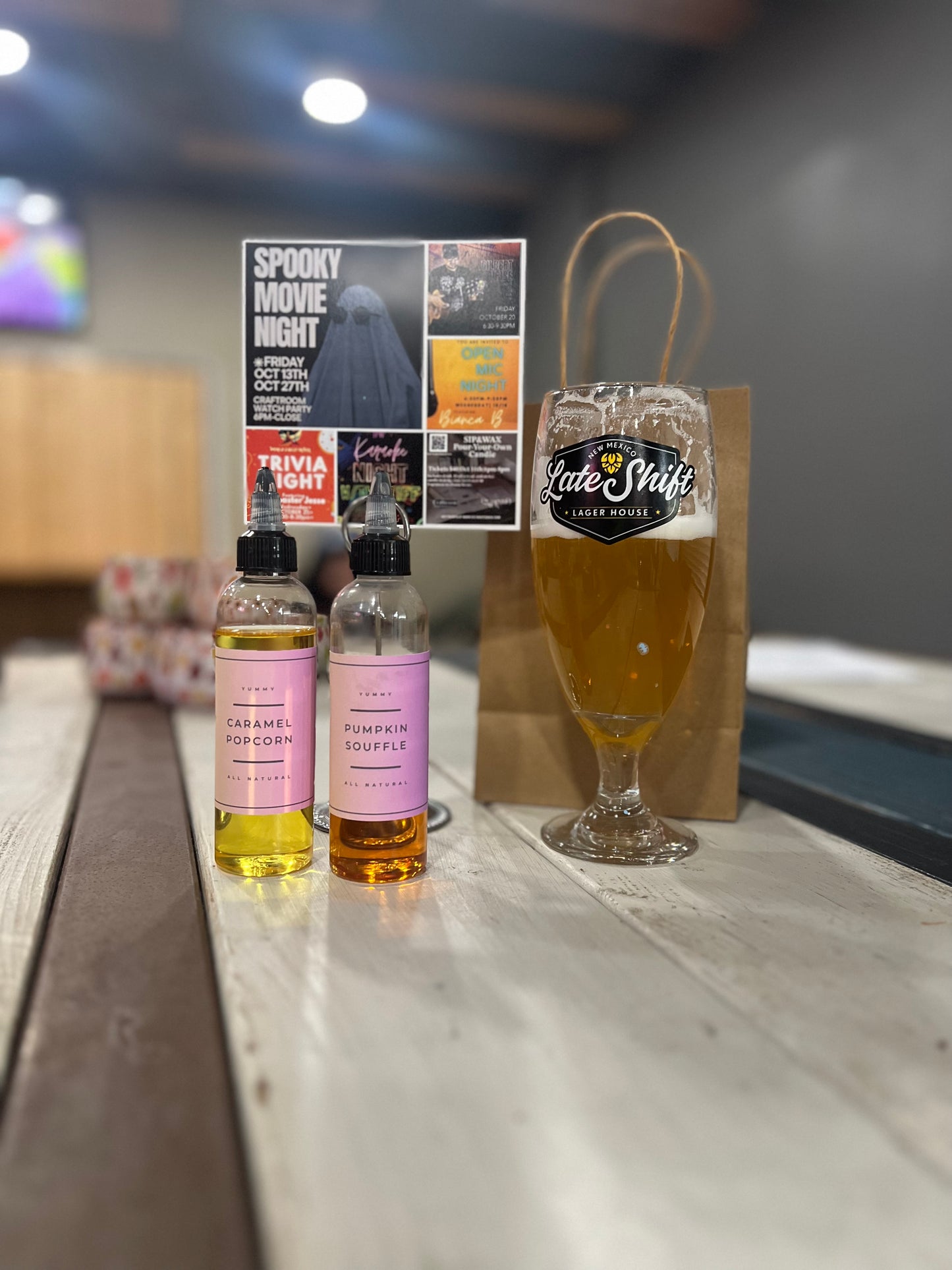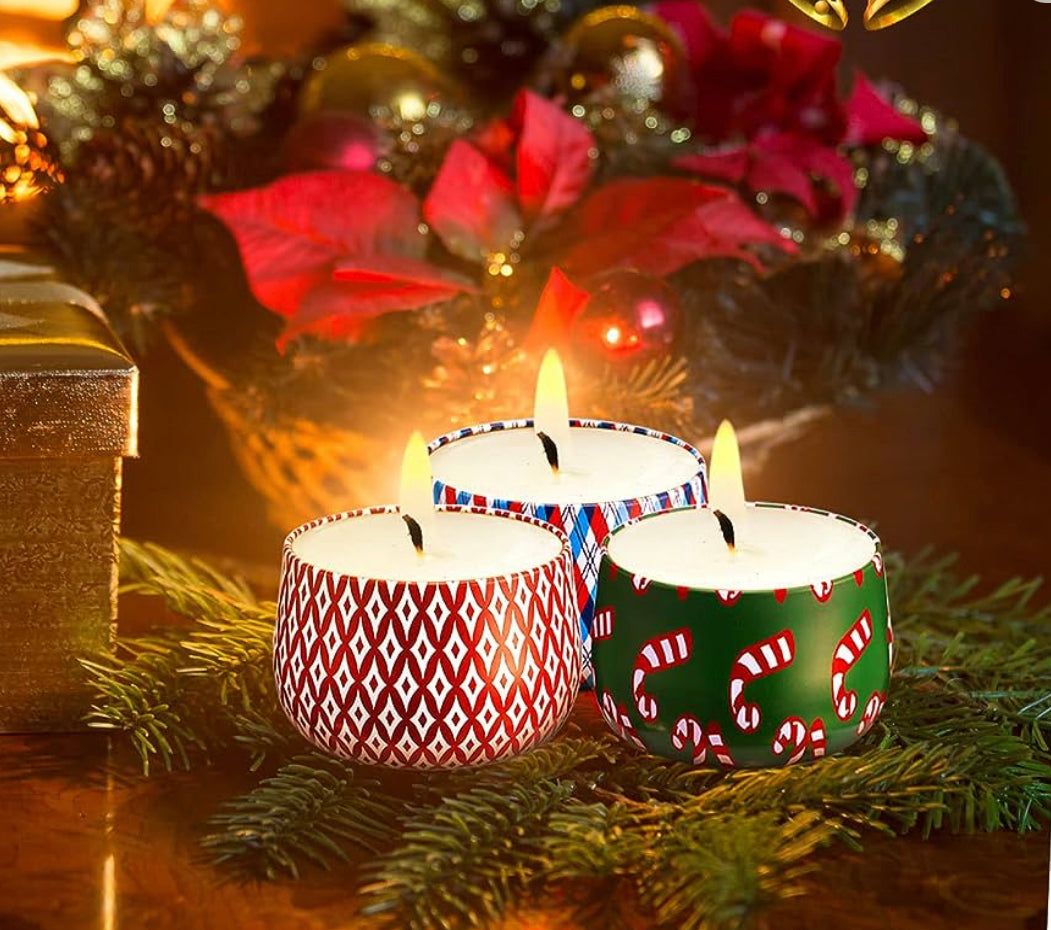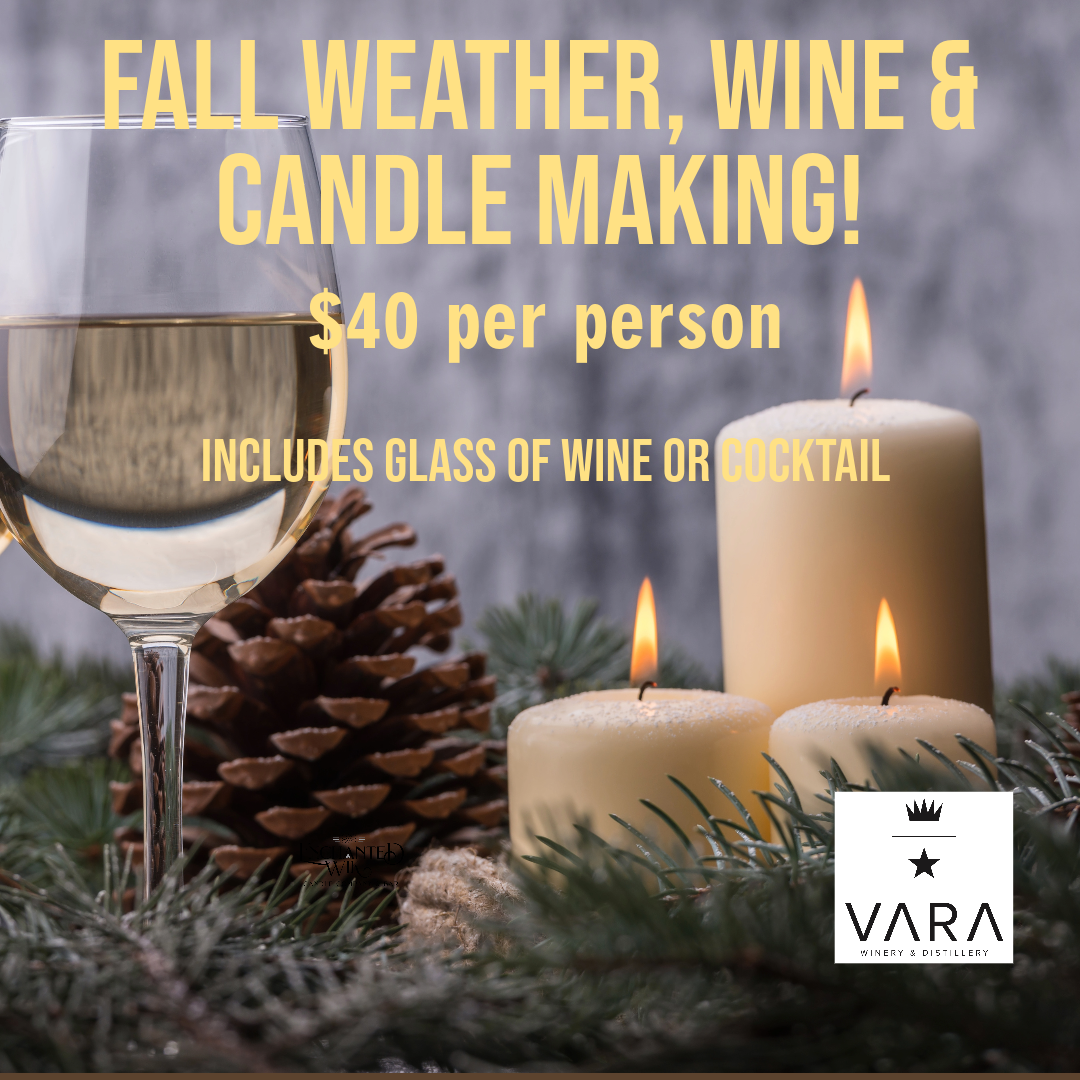 Vara Winery and Distillery - Thursday, Dec 21st from 6-8pm
Enjoy an a beautiful sunset, a glass of wine or cocktail and candle-making night at Vara Winery and Distillery. Choose from one of our Christmas festive tins while supplies last! LIMITED SEATS
View full details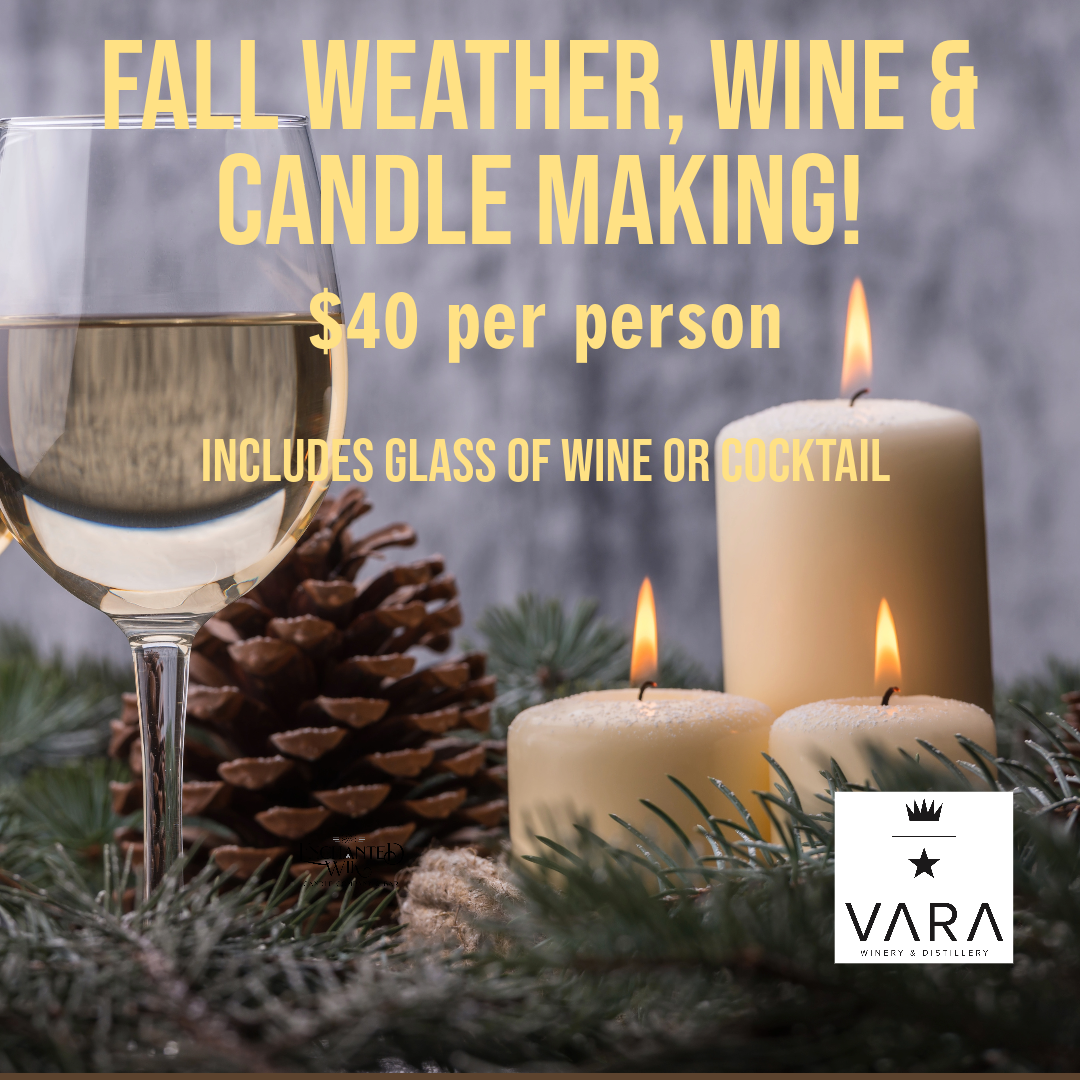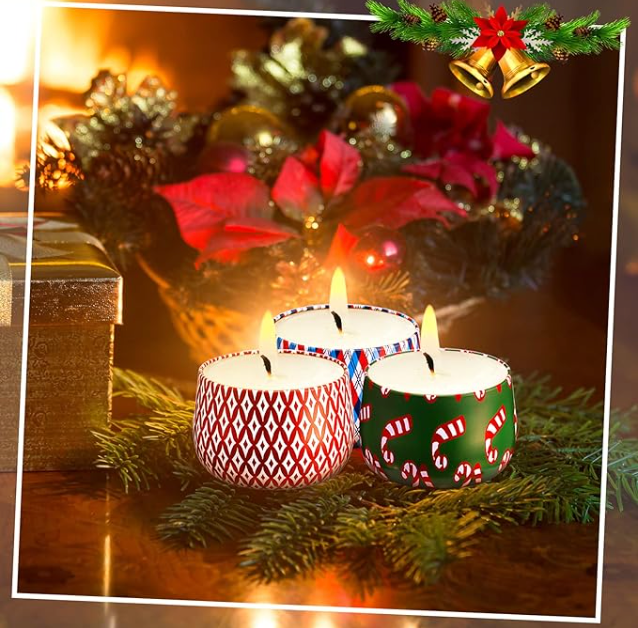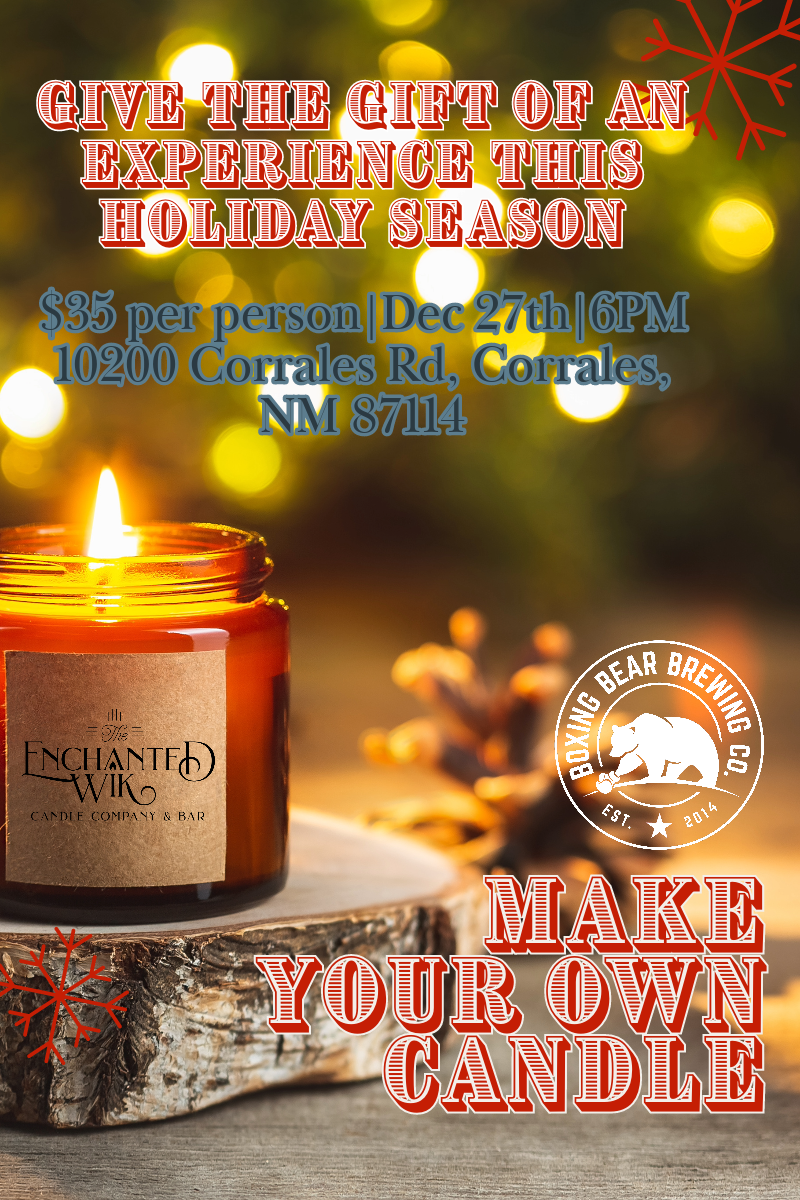 Boxing Bear Brewing Co. - Wednesday, December 27th at 6PM
Not sure what to get for your friend or family member that has everything? Give the gift of a fun experience this holiday season! Join us at 6pm at Boxing Bear Corrales Taproom for an after the holiday relaxing night on Wednesday, Dec 27th.
View full details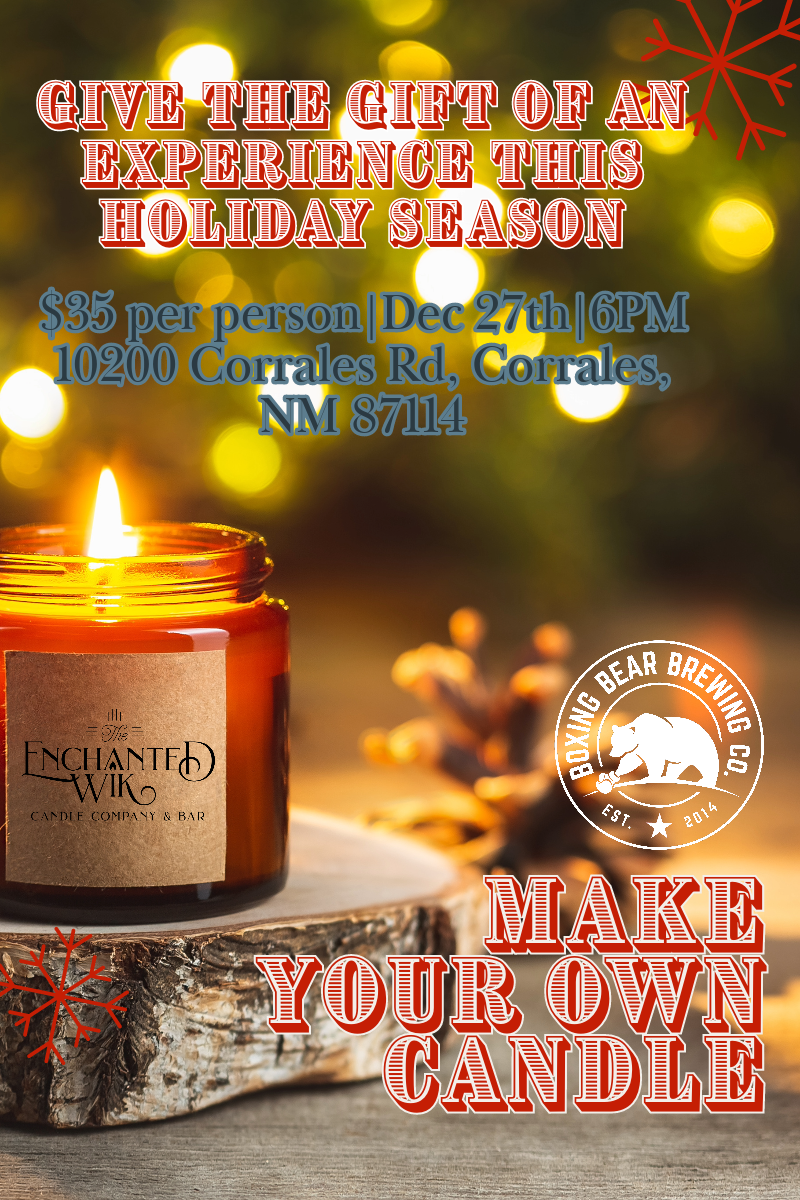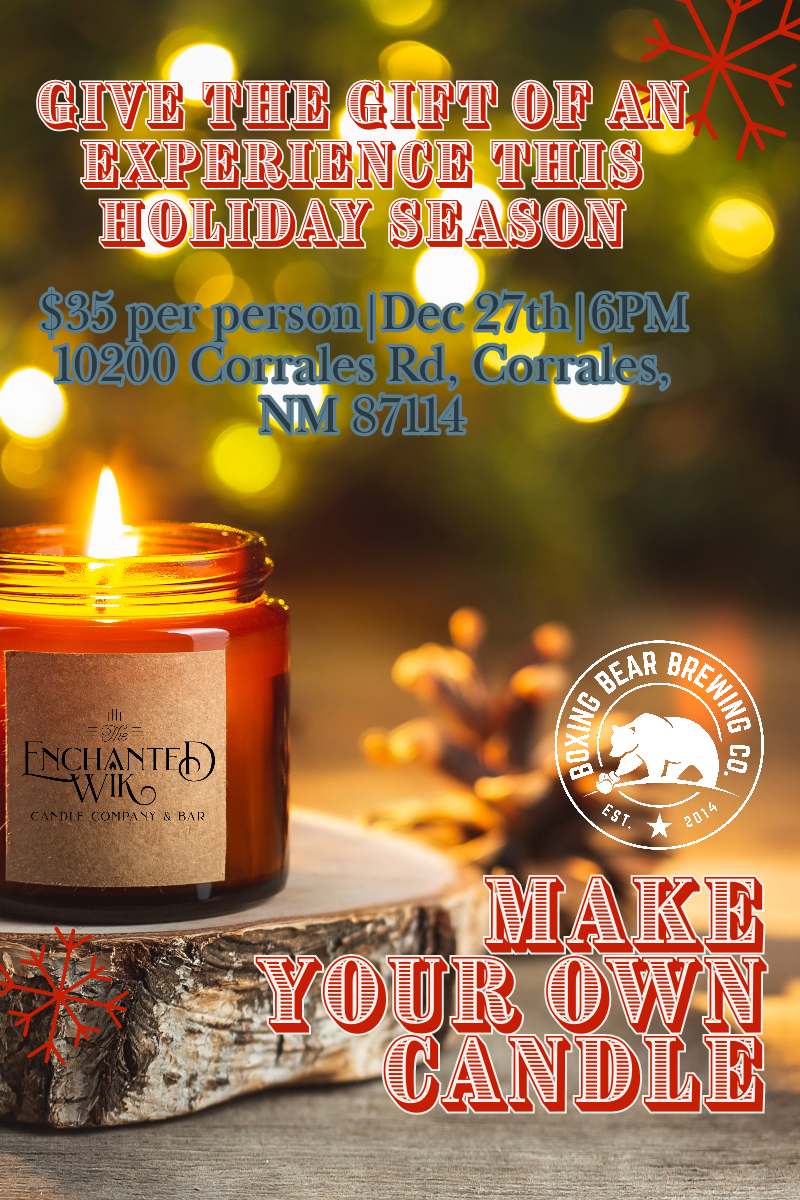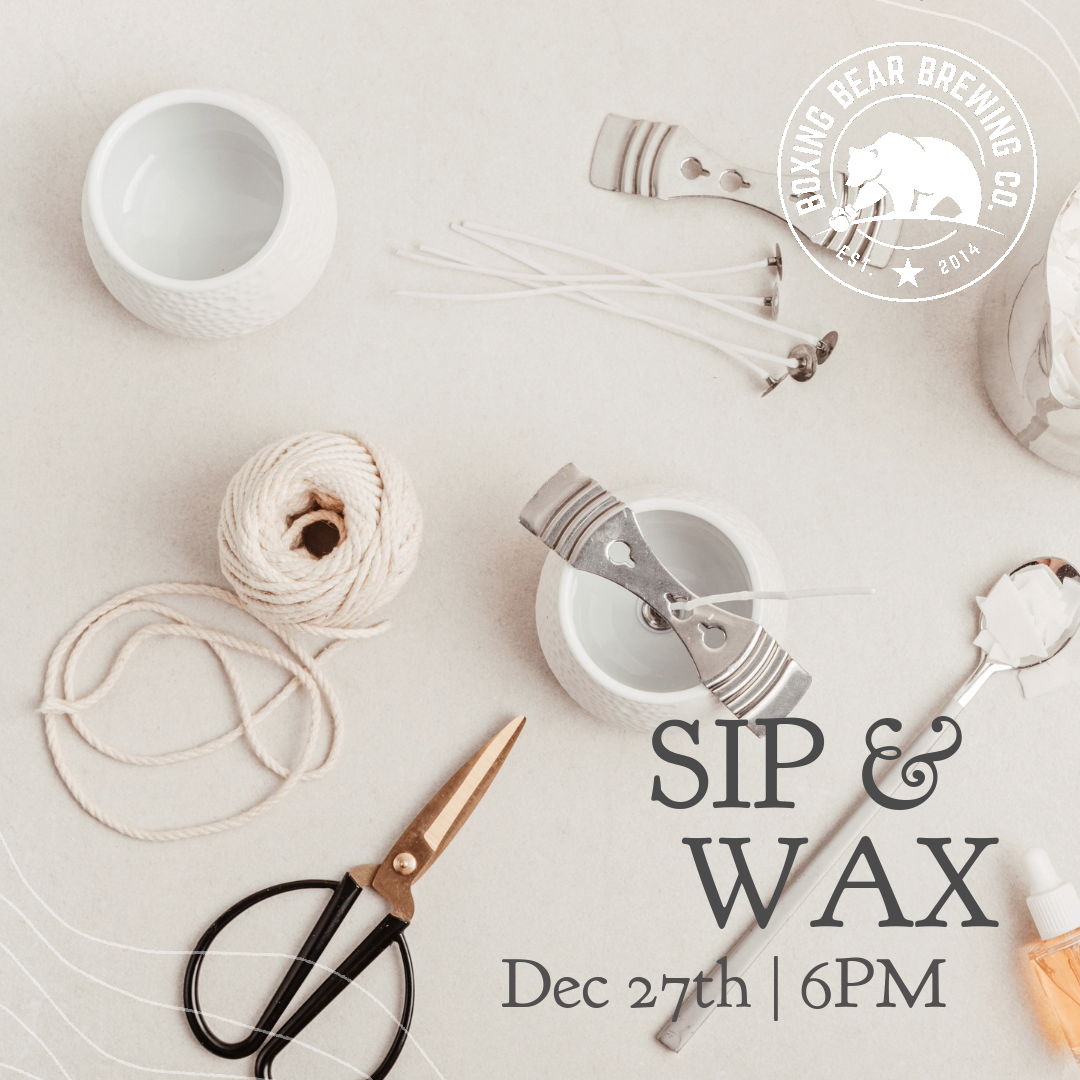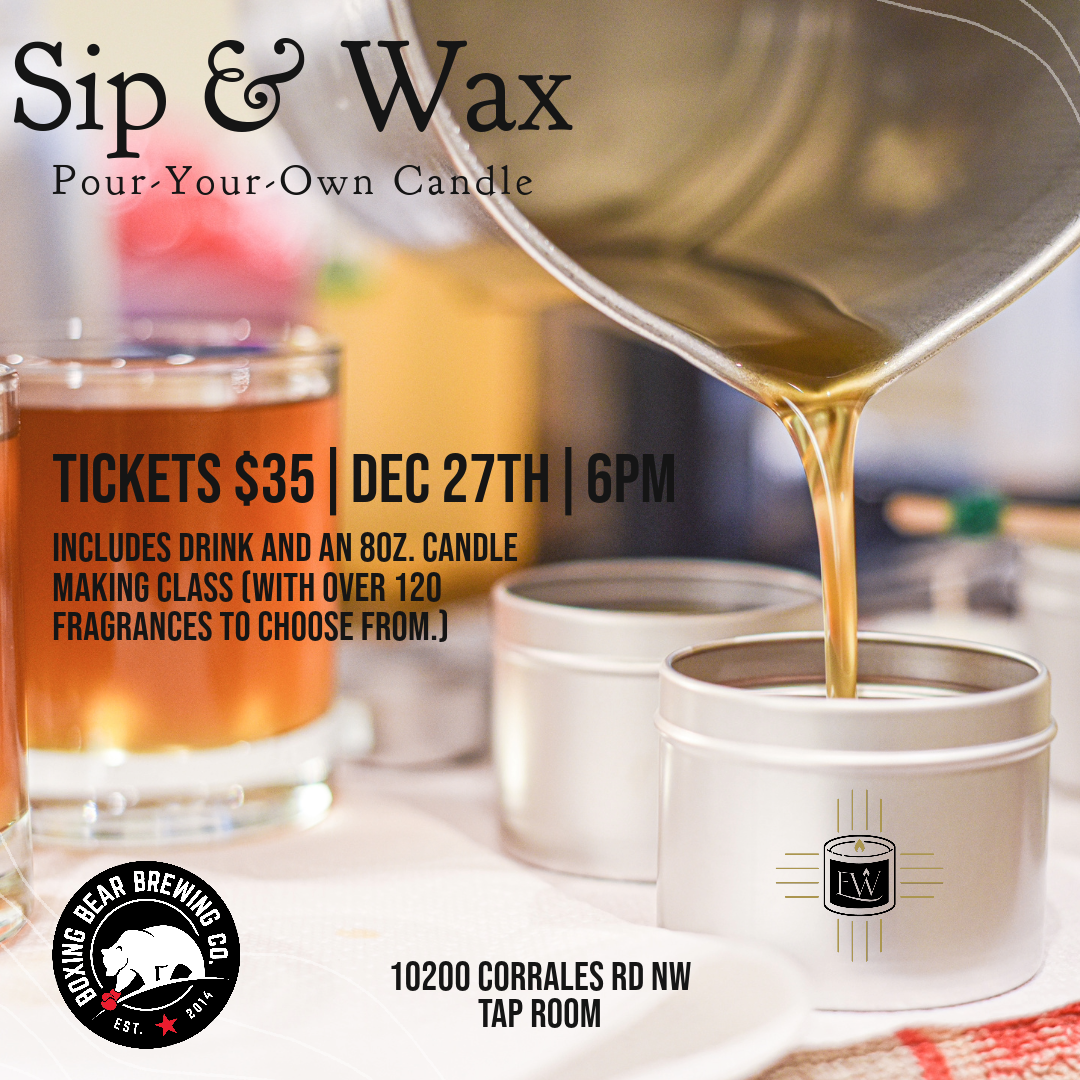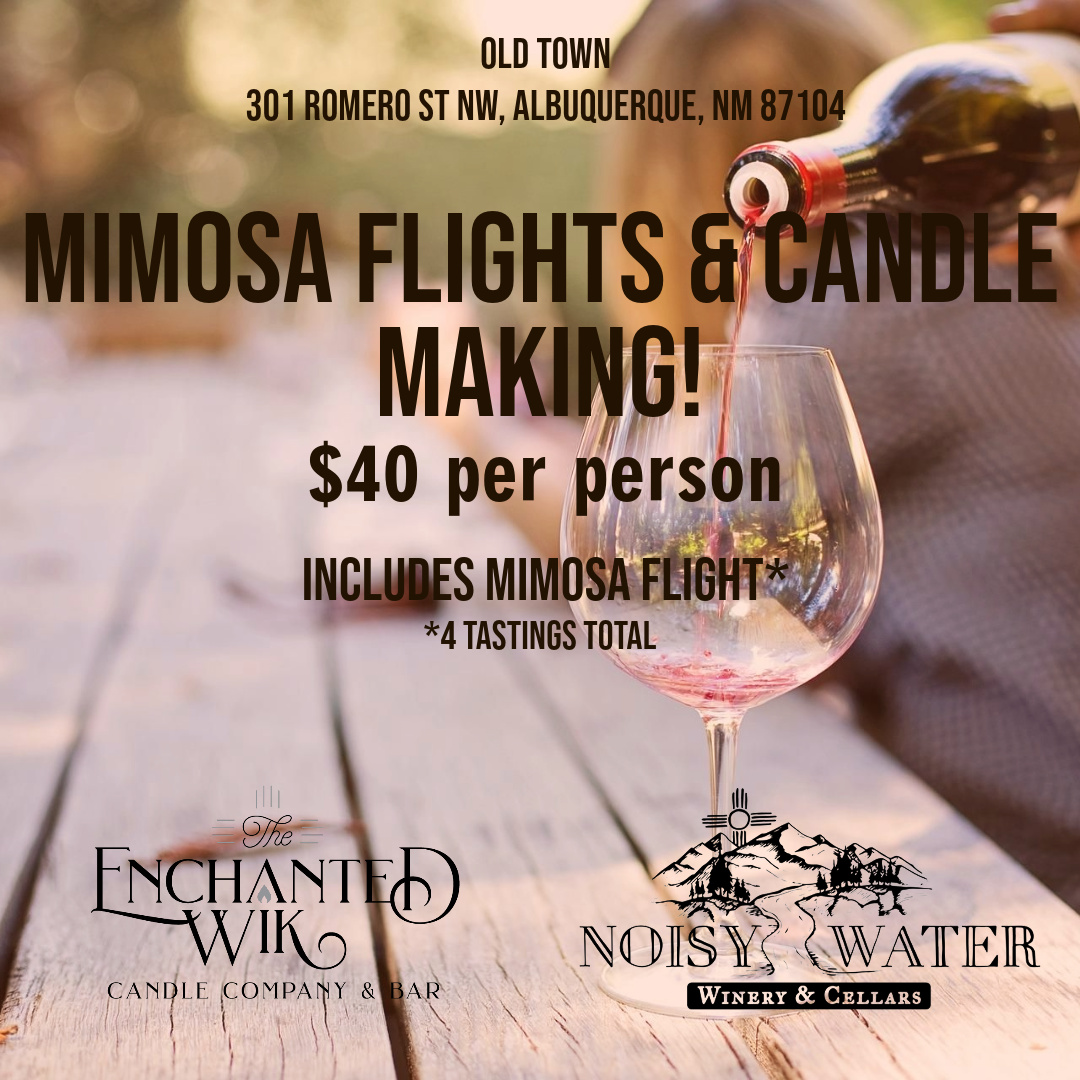 Noisy Water Winery | Old Town - Sunday, January 21st at 11am
Holiday hangover? Unwind with a flight of mimosas and a candle-making class lead by one of Enchanted Wiks chandlers. Get your tickets for this popular location, as seats are limited.
View full details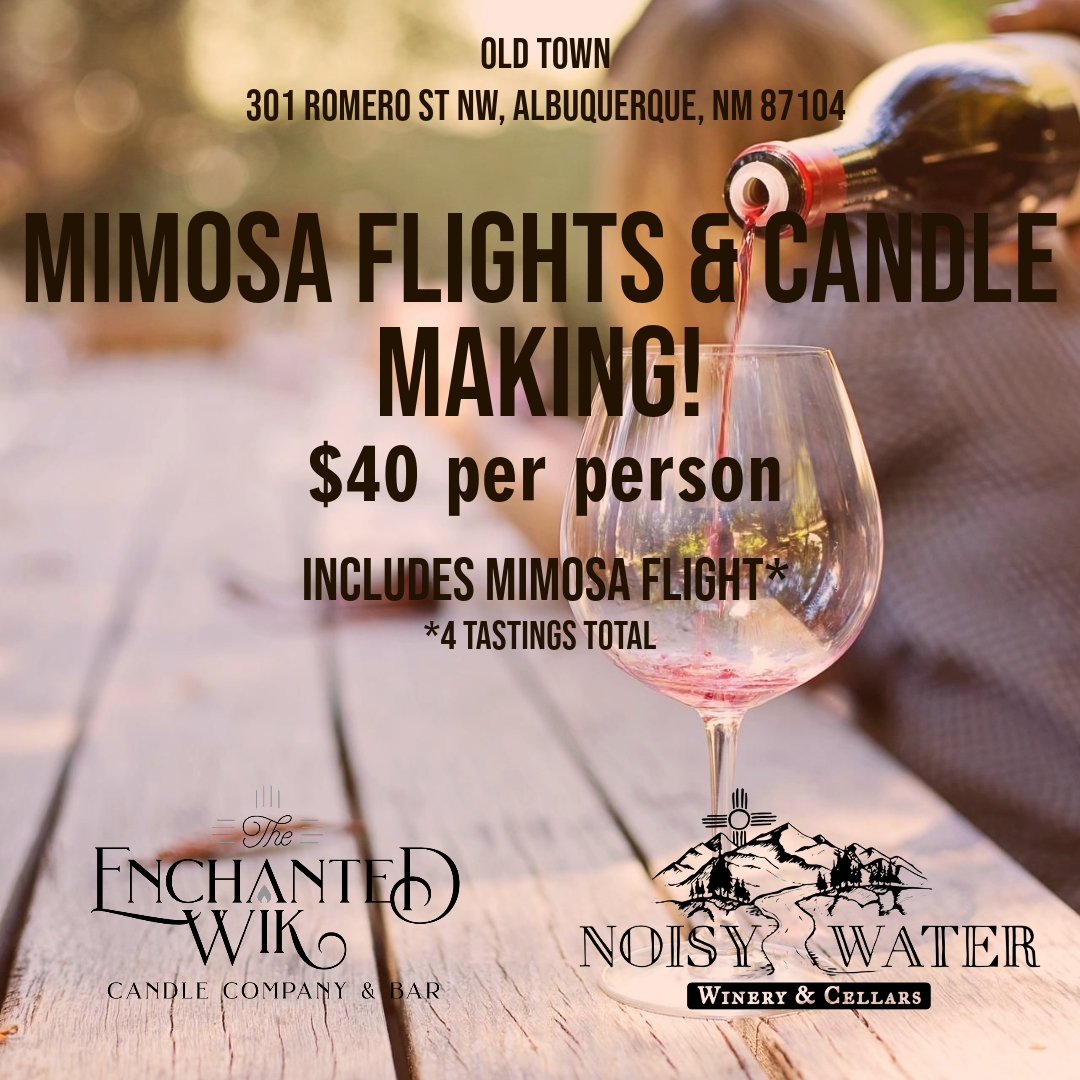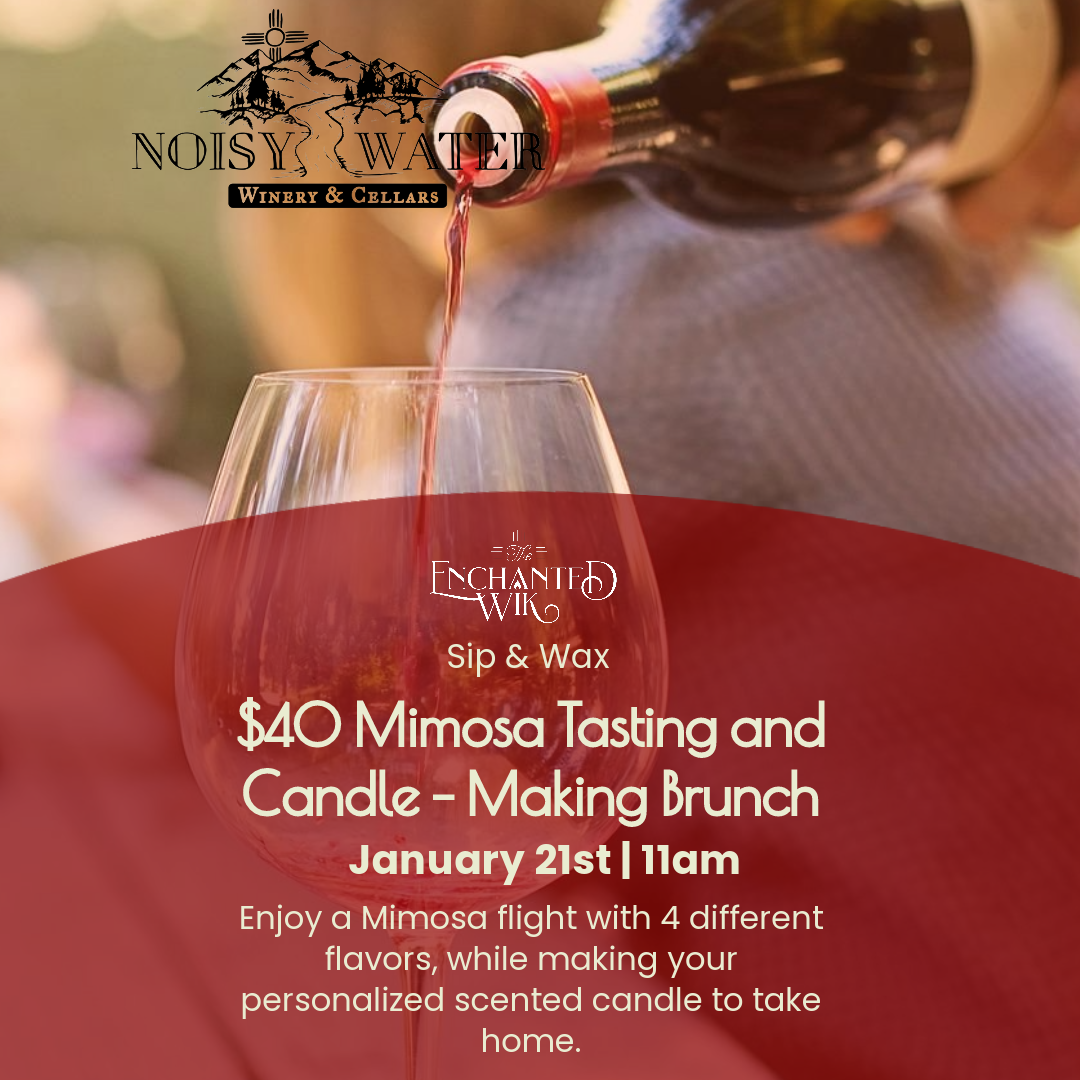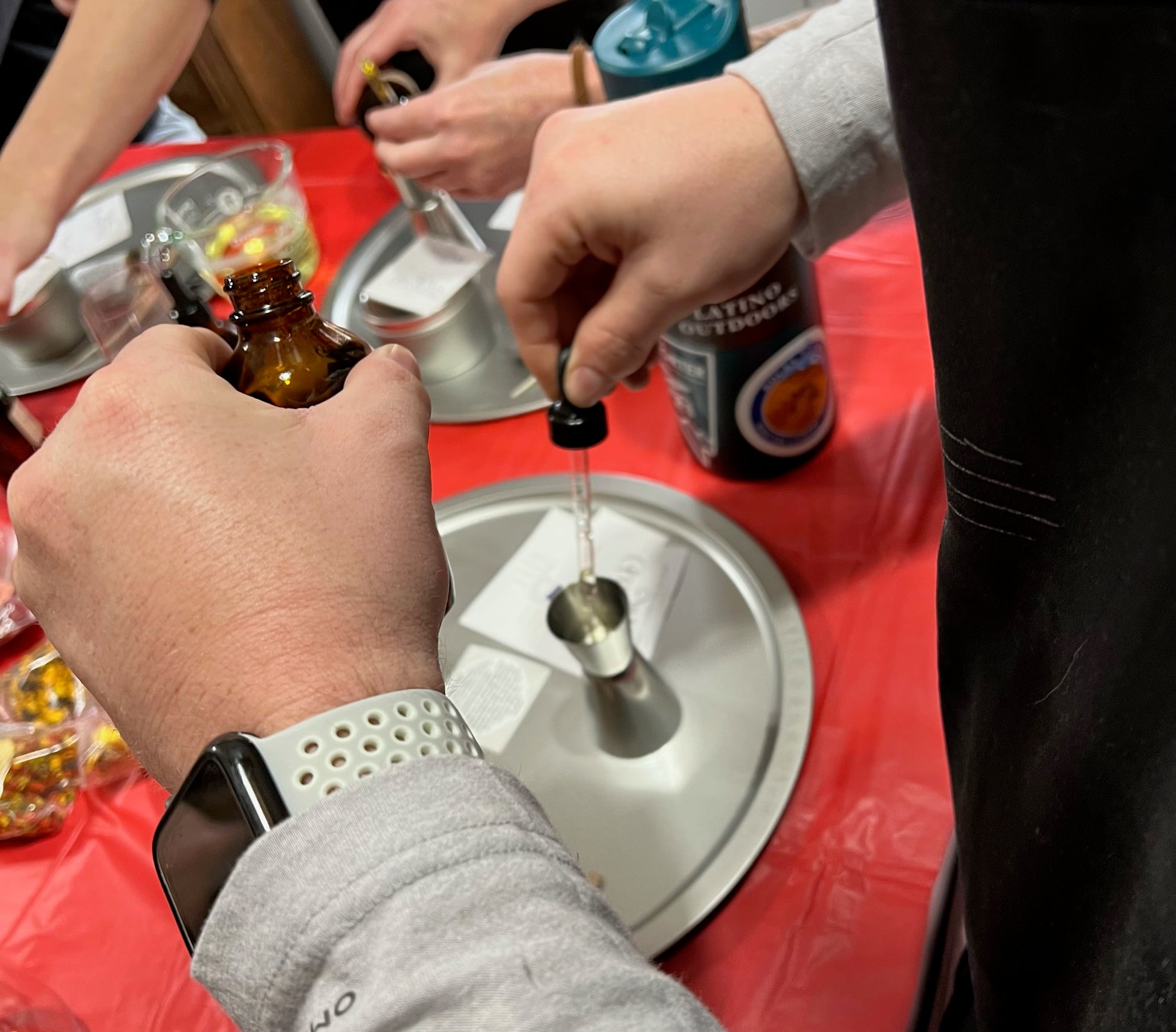 Private Pours
Host your very own private candle-making party. Great for special occasions, corporate events & friendly gatherings.
View full details